The Advanced Poetry Course
Develop your literary voice with our Advanced Poetry Course
A way for intermediate and advanced poetry students to hone their skills and prepare poems for publication
The Advanced Poetry Course takes what students have learnt in an Introduction to Poetry and further develops the skills and knowledge of aspirant poets. You will be familiar with the tools and techniques used by poets, and you will be able to use these to greater effect.
Our advanced poetry course will take you a step further on your journey towards crafting poems that could conceivably be considered for publication by literary journals. However, if the poet's aim is simply to produce work for family and friends, the course will cater for that outcome, too. 
With greater exposure to the work of poets through the centuries, you will complete entertaining tasks and grow in your understanding of the elements of poetry.
You will be required to submit six exercises for assessment. 
Unleash Your Creativity on the Advanced Poetry Course
Becoming the best poet you can be
This course, developed primarily with intermediate and advanced learners in mind, follows on from An Introduction to Poetry but can also be taken as a standalone course for learners who are reasonably familiar with poetic craft. 
The course teaches you how to write more polished poetry that could be recited at poetry readings or published in literary journals. As you grow in confidence, working one-on-one with a much-anthologised poet, you will begin to develop your own poetic style and will be comfortable writing a number of drafts of a poem before finalising it.
You will understand the value of editing and the importance of mentorship in the poetic process. 
'I had a great time on the course and produced the best writing I have ever done. My experience was profound and therapeutic. I learnt simple yet valuable ways to move from journaling to writing actual poetry.'
Cindy Jordaan, Poetry Course Graduate
Start your course at any time – applications open all year round.
The assignments vary in length.
These modules include around 20 pages of course notes.
Work at your own pace – up to a maximum of six months.
Working with an individual tutor means you can start the course at any time.
Basic writing skills are essential. Computer skills, e-mail and Internet access required. No previous tertiary qualification required.
Our Graduate Students'
Successes
We are proud of our graduates who have achieved success. Here are a few among dozens of our creative writing success stories.
Martin Steyn
Martin Steyn completed the Write a Novel Course. He had his first novel, 'Donkerspoor' ('Dark Traces'), published by Lapa in 2014. The book was an instant success and bestseller, and had to be re-printed. His second book, 'Skuldig' ('Guilty'), received even greater acclaim. Since then, he has written two more novels.
Gareth Ward
Gareth Ward's novel that he worked on during the course went on to win multiple awards. 'The Traitor and the Thief', a rip-roaring young adult steampunk adventure, won the 2016 Storylines Tessa Duder Award, the 2018 Sir Julius Vogel Award for Best Youth Novel, a 2018 Storylines Notable Book Award, and was a finalist in two categories at The New Zealand Book Awards for Children and Young Adults. Gareth has this to say about studying with The Writers College: 'Hand on heart, there is no way I would have been published without Alex's guidance.'
Trish Nicholson
Trish Nicholson, a former Short Story Course graduate, keeps notching up successes on the writing front. Trish won first prize in the Flash500 competition, with four stories shortlisted during that year. She won first prize in the 'shorter story' at the Winchester Writers' Conference in the UK, as well as runner-up in the 'short story' category. Two of her stories were commended in the South Island Writers' Association competition. A finalist in both the H.E. Bates Short Story Competition and the Neil Gunn Writing Competition, Trish is one of our most successful creative writing graduates yet.
Suzanne Maine
Suzanne Main completed the Basics of Creative Writing Course. Her children's novel, 'How I Alienated my Grandma', won the 2014 Storylines Tom Fitzgibbon Award.
Andy Evans
Andy Evans completed the Basics of Creative Writing Course and the Literary Short and Flash Fiction Course. He had his first short story, 'The Wooden Hills', published in 'Takahē' magazine. He placed third in the NZ Writers College Short Story Competition with his story 'Gravity'.
Taemumu Richardson
Taemumu Richardson was shortlisted in the Writers' Forum Short Story Competition. This is a big achievement as this competition draws a huge number of entries globally. She was also shortlisted for the Flash500 flash fiction competition, longlisted in the NZ Writers College Short Story Competition and received an honourable mention in the L. Ron Hubbard Writers of the Future contest. Tae had a story published in the literary magazine 'Takahē'.
Megan Frith
Megan Frith completed our Short Story Course and our Novel Writing Course. Her short story 'Scars' came first in the 2014 Page & Blackmore Short Story Competition. She went on to place third in the 2015 Page & Blackmore Short Story Competition for her short story titled 'Till Death'. Recently, two of her stories were published in 'Horizons 2', an anthology compiled by the Top of the South branch of the NZ Society of Authors.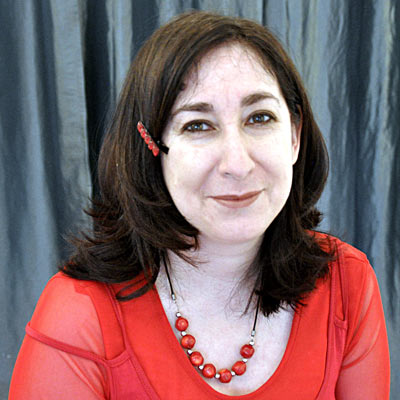 Arja Salafranca has been a writer and journalist for over 20 years. She was the lifestyle and arts editor on The Sunday Independent from 2003 to 2016.

She has published three collections of poetry, A Life Stripped of Illusions, which received the Sanlam Award for poetry and The Fire in which we Burn. Her third poetry collection is Beyond Touch (Modjaji Books/Dye Hard Press 2015), a co-winner in the poetry category of the South African Literary Awards in 2016. Her fiction has been published in local and international journals and anthologies, as well as online. Her debut collection of short fiction, The Thin Line, was published in 2010 (Modjaji Books) and short-listed for the Wole Soyinka Award. She has also edited two anthologies, Glass Jars Among Trees and The Edge of Things.

She holds an MA in Creative Writing from Wits University.
What does it mean to develop your own poetic voice?
How does objectivity help?
Assignments
Why do you need to be able to edit your own poems?
What can learn from the revision process?
Assignments
Why learn the rules before breaking them?
Experimenting with different types of form
Assignments
Brady Heslop
Introduction to Poetry Course

It forces you out of your comfort zone, which doesn't just make you a better poet, it makes you a more honest person as well. Fiona Zerbst is truly great. She's inspirational. I doubt the course would've been as fun without her. We all know the only way to become a better writer is to write – that's what The Writers College does: it provides you with the opportunity to write your heart out.
Ashleigh James
Introduction to Poetry Course

I loved the course! It was simple enough for beginners such as myself to understand and follow, but also challenging and stimulating. Fiona was an absolute joy to work with. I have so enjoyed exploring the world of poetry, and The Writers College afforded me that opportunity in ways that went far beyond my expectations.
Michelle Smith
Introduction to Poetry Course

I thoroughly enjoyed the course and am very pleased with the poems that I produced. At times, I was challenged to write beyond my comfort zone, and I am grateful for this. My tutor was excellent and very kind. My original objective was simply to write more and be a better writer, and the course has definitely achieved that. So yes, it met my objectives. It has also inspired me to broaden my reading, writing and publishing horizons. I had a wonderful experience. The course challenged and inspired me.
Grace Goedhart
Introduction to Poetry Course

I was very tentative and nervous when I started this course. Now I leave pleased at having endeavoured it but also determined to return to do another course in prose. My tutor was instrumental in not only giving excellent guidance but motivating me in a confident way. Overall I loved it; I learnt more than I expected and I challenged myself and was challenged in turn.
Laura-May Randell
Introduction to Poetry

My experience on the course was great. The constructive criticism by my tutor helped me hone my skills. Her comments on my work motivated and inspired me greatly; any criticism she had was fair and always right. The course was awesome, I would seriously consider doing another.
Susan Green
Introduction to Poetry

I have felt extremely encouraged by doing this course. The feedback was good in that it was a mix of support and encouragement around the areas that need development. I found my tutor Owen Bullock to be helpful and available, supportive and encouraging and also able to give feedback about things that I need to develop.
Get These Additional Benefits
Risk-Free 100% Money-Back Guarantee
We are so confident that you will love your course that if you're not 100% satisfied with the quality of our training, simply ask for a refund within 30 days.
Complete the Application Form to Enrol on the Advanced Poetry Course
You will receive an approval email and invoice within one working day.
Questions? We've Got Answers
'I found the course to be very satisfying. I believe I learnt some very valuable things.'
Anthony Eschner, Introduction To Poetry
We would love to help you choose the best course for you. Tell us what style of writing you want to develop and we'll give you some options.