Realise Your Dream of Writing a Novel
Fast-track your progress with one-to-one mentoring by one of our multi-award winning, much-loved tutors.
Have you ever dreamed of writing a book? Our Write a Novel Course can turn that dream into a reality.
Our comprehensive Write a Novel Course covers everything you need to write a novel, plus provides the support and expert guidance to make a solid start on your manuscript.
By the end of the course, you will have a proposal you can be proud to submit to a New Zealand or overseas publisher.
The Novel Writing Course Gives You...
Start Writing Your
Novel Today
Overcome self-doubt, procrastination and writer's block on a well-structured course.
With the help of an experienced tutor, turn your unique, creative ideas into a  manuscript.
The initial modules focus on teaching you the nuts and bolts of good writing. We then move to intensive writing, in-depth tutor support and text critiques. After each module is completed, your tutor will offer you feedback on your progress.
Each module outlines the elements of good writing, such as realistic dialogue, memorable characters, a compelling plot and sustained tension. You will build on the basics of the craft as you write your novel.
At the end of the 12 modules, you will have gained confidence in your ability to express yourself in words, and produced a manuscript of at least 20,000 words.
The Write a Novel Course is designed for you to create a preliminary text of 20,000 to 25,000 words. This in itself is quite an achievement for writers who thought it impossible to move beyond the first page. With this springboard in place, you can then choose to continue to the Advanced Write a Novel Course, which is aimed at completing your manuscript up to 70 000 words.
'I loved every minute of this course. My tutor was great; she always made great points about my work, constructive criticism, praise where it was due, and always pointed me in the right direction, which helped immensely. Keep doing what you're doing, because it's great.'
Clemma Waddel, Write a Novel Course
Start your course at any time – applications open all year round.
The assignments vary in length.
These modules include around 200 pages of course notes.
Work at your own pace – up to a maximum of 24 months.
Working with an individual tutor means you can start the course at any time.
Basic writing skills are essential. Computer skills, e-mail and Internet access required. No previous tertiary qualification required.
Our Graduate Students'
Successes
We are proud of our graduates who have achieved success. Here are a few among dozens of our creative writing success stories.
Martin Steyn
Martin Steyn completed the Write a Novel Course. He had his first novel, 'Donkerspoor' ('Dark Traces'), published by Lapa in 2014. The book was an instant success and bestseller, and had to be re-printed. His second book, 'Skuldig' ('Guilty'), received even greater acclaim. Since then, he has written two more novels.
Gareth Ward
Gareth Ward's novel that he worked on during the course went on to win multiple awards. 'The Traitor and the Thief', a rip-roaring young adult steampunk adventure, won the 2016 Storylines Tessa Duder Award, the 2018 Sir Julius Vogel Award for Best Youth Novel, a 2018 Storylines Notable Book Award, and was a finalist in two categories at The New Zealand Book Awards for Children and Young Adults. Gareth has this to say about studying with The Writers College: 'Hand on heart, there is no way I would have been published without Alex's guidance.'
Trish Nicholson
Trish Nicholson, a former Short Story Course graduate, keeps notching up successes on the writing front. Trish won first prize in the Flash500 competition, with four stories shortlisted during that year. She won first prize in the 'shorter story' at the Winchester Writers' Conference in the UK, as well as runner-up in the 'short story' category. Two of her stories were commended in the South Island Writers' Association competition. A finalist in both the H.E. Bates Short Story Competition and the Neil Gunn Writing Competition, Trish is one of our most successful creative writing graduates yet.
Suzanne Maine
Suzanne Main completed the Basics of Creative Writing Course. Her children's novel, 'How I Alienated my Grandma', won the 2014 Storylines Tom Fitzgibbon Award.
Andy Evans
Andy Evans completed the Basics of Creative Writing Course and the Literary Short and Flash Fiction Course. He had his first short story, 'The Wooden Hills', published in 'Takahē' magazine. He placed third in the NZ Writers College Short Story Competition with his story 'Gravity'.
Taemumu Richardson
Taemumu Richardson was shortlisted in the Writers' Forum Short Story Competition. This is a big achievement as this competition draws a huge number of entries globally. She was also shortlisted for the Flash500 flash fiction competition, longlisted in the NZ Writers College Short Story Competition and received an honourable mention in the L. Ron Hubbard Writers of the Future contest. Tae had a story published in the literary magazine 'Takahē'.
Megan Frith
Megan Frith completed our Short Story Course and our Novel Writing Course. Her short story 'Scars' came first in the 2014 Page & Blackmore Short Story Competition. She went on to place third in the 2015 Page & Blackmore Short Story Competition for her short story titled 'Till Death'. Recently, two of her stories were published in 'Horizons 2', an anthology compiled by the Top of the South branch of the NZ Society of Authors.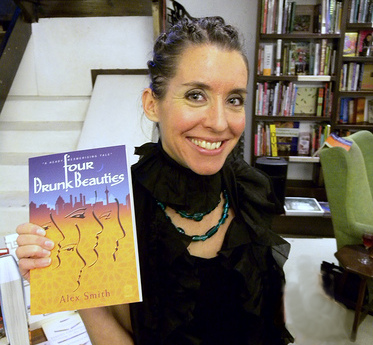 You can either select a tutor when you apply, or we will assign a tutor based on your area of interest.
Alex Smith is the award-winning author of five novels: Algeria's Way, Drinking from the Dragon's Well, Four Drunk Beauties, Devilskein & Dearlove (published by Random House/Umuzi) and Agency Blue (published by Tafelberg). 
Her work has received widespread acclaim. Drinking from the Dragon's Well was longlisted for the Sunday Times Alan Paton Award and Devilskein & Dearlove was nominated for the 2015 CILIP Carnegie Medal in the UK. Agency Blue won a Sanlam Youth Literature Award, while Four Drunk Beauties won the Nielsen Booksellers' Choice Award. 
Alex tutors the Novel Writing Course, the Advanced Novel Writing Course, the Advanced Short Story Writing Course and the Grammar Skills Course, sharing her knowledge and expertise with students of all skill levels.
Fiona Ingram [BA Hons (Natal), MA (Wits)] is a multi-award winning author of adult and children's fiction. She has written eight historical romances (published by USA publisher Bublish), including Married at Midnight, The Wayward Miss Wainwright and Lord Blackwood's Valentine Ball.
 
Her interest in myths and legends, ancient history and travel led to her writing the multi-award winning The Secret of the Sacred Scarab. This is the first instalment of her children's adventure series, Chronicles of the Stone. Fiona has now completed Book Four in the series. Through her novels, she takes youngsters all over the world on amazing adventures. 
She is also an animal rights advocate and writes animal rescue stories.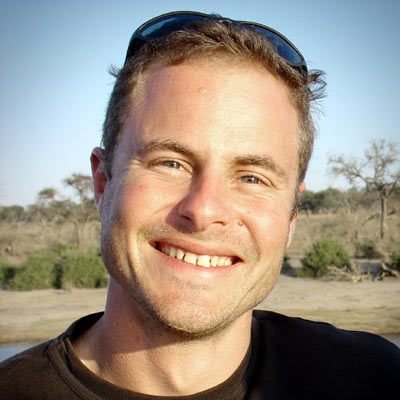 Andrew Salomon is an award-winning author. His debut novel Tokoloshe Song was shortlisted for the Terry Pratchett First Novel Award.
Additionally, his short fiction has been shortlisted for the Commonwealth Short Story Prize. He has also received the PEN Literary Award for African Fiction and the Short.Sharp.Stories Award.
Andrew is the author of the young adult thrillers The Chrysalis and Wonderbear. His latest novel is the dark fantasy thriller The Equilibrist. He completed an MA at the Institute for Archaeology at University College London. Some of his most memorable experiences have been at rock painting and engraving sites in subterranean caves and shelters across the world. These often find their way into his fiction.
Andrew tutors several courses at The Writers College, including the Write a Novel Course, the Advanced Novel Writing Course and the Advanced Short Story Writing Course.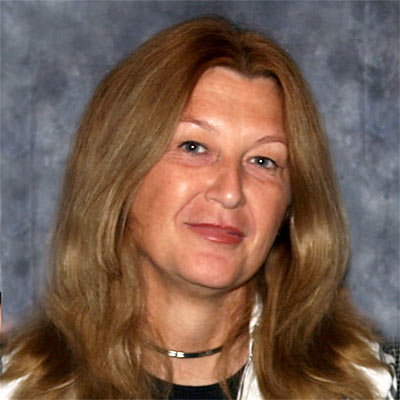 Sonny Whitelaw has enjoyed a successful career as a writer for over 30 years. Her work as a photojournalist has appeared in dozens of international magazines,  including National Geographic.
She won a Draco Award for her first novel, The Rhesus Factor, and all eight of her novels, including five based on the television series Stargate, have been international bestsellers.
A qualified adult educator with an MA in Creative Writing, Sonny taught writing courses to adults and teenagers in Sydney, Brisbane and Melbourne. In 2008, she moved with her teenage son to a small lifestyle property in Oxford, Canterbury.
When she's not having an enormous amount of fun exploring the South Island, Sonny splits her time between researching and writing scientific reports, editing fiction and non-fiction manuscripts, and working on her own exciting young adult science fantasy series called The Runes of Creation. Find out more about this series on her website.
Sonny tutors the Write a Novel Course, the Literary Short and Flash Fiction Course and the Advanced Novel Writing Course.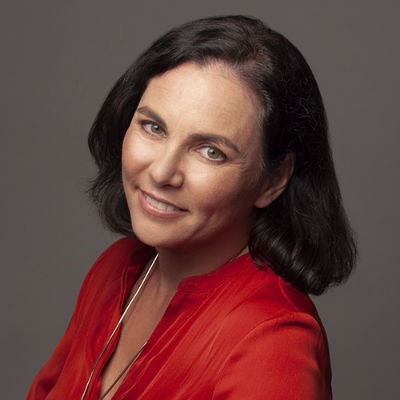 For many years, Tania Hutley worked as a Technical Writer in the software industry, but she always dreamed of writing creatively. She began by writing literary short stories and has been a runner up in New Zealand's two most prestigious short story competitions, the Katherine Mansfield Awards and the Sunday Star Times Short Story Competition. In 2010 she won the Page and Blackmore National Short Story Award.
After branching out into novel writing, she published two middle-grade chapter books for children. Then she wrote the Skin Hunter science fiction trilogy, and co-wrote The Trouble With Witches urban fantasy series. Under the pen name Talia Hunter, she has also published eleven contemporary romance and romantic comedy novels and even made the USA Today Bestsellers List.  
Though Tania started off with traditional publishers, she's now enthusiastic about self-publishing and the control it gives to authors.
She was born in New Zealand, but has recently moved to Australia where she's constantly amazed and not at all freaked out by the weird and wonderful critters. When she's not writing, you can usually find her with a glass of wine, a good book, and a jumbo-sized can of bug spray.
Your Novel: An Introduction
Common questions answered
Overcoming writer's block
Getting started
Exercise: Construct a schedule, write a novel proposal and complete a warm-up writing exercise.
The Basics of Creative Writing

An overview of the elements of a novel – genre, theme, point of view and voice
Exercise: Write two genre scenes; discuss voice, theme and point of view in a novel of your choice.
The importance of characters
Creating vivid and believable major and minor characters
Exercise: Write a character outline for a major and a minor character; write a brief scene in which they interact.
Text instalment: At least 700 words.
Understanding the elements of storytelling
The classic story structure
Exercise: Construct a plot outline.
Text instalment: At least 1,500 words.
Scenes, chapters and paragraphs
Transitions, beginnings and endings
Exercise: Practise writing transitions.
Text instalment: At least 2,000 words.
Discover Your Writing Style
Good and bad style tips
Finding your own style
Exercise: Examine your own writing style.
Text instalment: At least 2,500 words.
Writing natural, interesting dialogue – dos and don'ts
Layout and formatting of dialogue
Exercise: Record and edit a dialogue.
Text instalment: At least 2,500 words.
The importance of revising your work
Top editing tips
Exercise: Revise a passage, collate your novel and find areas that need work.
Progress of your novel: At least 2,500 words.
How to approach a publisher
Presentation of your manuscript
Overview of contractual issues
Exercise: Write a covering letter.
Text instalment: At least 2,500 words.
An overview of the process of editing, designing, distributing, marketing and selling a book
Exercise: Write a blurb; organise payment for your stories.
Progress of your novel: At least 2,500 words. 
What's happening in writing and publishing right now?
Publishing options – self-publishing, online publishing
Progress of your novel: At least 2,500 words.
The lifestyle of the working writer
Opportunities and challenges in the world of writing
Progress of your novel: At least 2,500 words.
After Module 12, you will submit a revised text of 20,000 to 25,000 words for final marking and critique.
This course offers an advanced course option
Aileen Smith
Write a Novel Course

It was a fantastic course: very educational and easy to comprehend. Alex was a wonderful tutor. She was very supportive and inspired me to work harder and accomplish more. Deciding to do a writing course with The Writers College was the best educational choice I ever made.
Phillip Duff
Write a Novel Course

I enjoyed the course immensely; it was fun and easy to engage with. The modules were well-structured and helped steer me in the right direction. My tutor provided excellent feedback for all the assessments. It was always of a positive, practical nature to help correct mistakes and create a better novel. I always looked forward to reading his assessments as I found them really motivational. Without the Write a Novel Course and the feedback from my tutor, I would not have had the motivation (or indeed the technical skills) to begin writing – even though I'd wanted to write a novel for a long time. The course provided me with a formal and structured approach to writing, something that I now appreciate is essential when starting on that first novel.
Gaynor Lincoln
Write a Novel Course

The course was like a TV programme where they give participants an entire makeover, except it was my writing skills that got the makeover. The greatest learning came from Sonny's pithy and expressive comments, which now constantly pop into my mind as I write.
Claire Froneman
Write a Novel Course

The course was structured perfectly and covered every aspect of the literary world of novel writing. The assignments were easily understood and helpful in developing the tools needed to improve my writing abilities. I enjoyed every moment of the course and always looked forward to the next assignment. From the very first email I received from Alex, I was convinced of her brilliance. All of my assignments were graded within a week, and her following advice and guidance was helpful and encouraging. Due to her endless support, I was able to gain confidence in my writing and even managed to complete a full first draft of my novel. Alex is not only an inspiration but a wonderful mentor and someone I would consider a dear friend. Thank you, Alex, for allowing me the privilege of having shared my journey with you. It would be difficult to describe this course as an educational tool; the course was so intriguing and captivating that it felt more like a lifestyle that you aim to live every day!
Hazel Carlstein
Write a Novel Course

The course content is excellent as it provides very useful writing exercises but encourages you to write your novel at the same time. I like the fact that the emphasis is not on personal introspective analysis. Diane provided invaluable advice and support. I can honestly say that without the course and Diane's incredible support and input, my manuscript would not have been written. I have enjoyed the experience and I feel that my writing has improved substantially.
Marcio Goncalves
Write a Novel Course

Alex Smith was an absolute joy to work with. Her feedback was both extremely encouraging and honest. Her guidance was truly amazing and essential for me to learn everything there is to know about the wonderful world of novel writing. The fact that she is a published writer is great because we as aspiring writers get the sense that she understands all our fears and thus is able to help us through it. Thanks to her, I have found the right avenue for my writing aspirations. I wouldn't hesitate to recommend this course to anyone who asks.
Daubert Vermeulen
Write a Novel Course

I want to take this opportunity to thank all of you for your excellence. Writing a novel was one of the biggest dreams I've ever had and The Writer's College made it a reality. You made me challenge myself and in turn, I found an endless pool of creativity within which I never knew existed. I would recommend your College to anyone who is serious about writing. Even to those who already completed their first manuscripts. You will be surprised what you will learn in the novel writing course. Once again, thank all of you! You guys are amazing!
Get These Additional Benefits
Risk-Free 100% Money-Back Guarantee
We are so confident that you will love your course that if you're not 100% satisfied with the quality of our training, simply ask for a refund within 30 days.
Complete the Application Form to Enrol on the Write a Novel Course
You will receive an approval email and invoice within one working day.
Questions? We've Got Answers
'My experience on the course encouraged me and gave me the confidence that I could write a good novel. My tutor was very professional, focused, encouraging and helpful.'
Bharat Kumar Regmi, Write a Novel Course
We would love to help you choose the best course for you. Tell us what style of writing you want to develop and we'll give you some options.