The Business Writing Toolkit
The Business Writing Toolkit Course
Fast-track the Professionalism of Your Business Communications
Empower yourself to write business documents
with confidence and ease
The Business Writing Toolkit Course helps you eliminate potentially costly writing errors at work. If you find yourself second-guessing your grammar, double-checking your punctuation and stressing over your writing, then this course is for you.
With personalised feedback from a highly experienced business writing tutor, learn to communicate effectively in the corporate world. 
Perfect for busy professionals who need a flexible study schedule, our 14-week programme will iron out any recurring errors in your writing.  
Learn how to deliver clear, concise, reader-friendly documents in 15 writing assignments. Whether you are a beginner or a competent communicator whose writing needs a bit of a polish, take your documents to the next level with this course.
Increase Your Writing Confidence in the Corporate World
Master the skills required to create polished, professional business communication
On this course, you'll study the key skills all writers need, including planning your business documents, making your writing and layout reader-friendly and error-free, presenting your ideas logically and using impactful vocabulary. Working at your own pace, you'll quickly master best-practice business writing style.
Add the Business Writing Toolkit to your professional CV. You will benefit from your tutor's feedback, professional tips and insights every step of the way.
'I really enjoyed working with Nadine. She provided great feedback that was easy to understand. Well worth my time and money. A supportive and intimate learning experience from professionals.'
Imogen Cowley, The Business Writing Toolkit Course
Start your course at any time – applications open all year round.
The assignments vary in length.
These modules include around 200 pages of course notes.
Work at your own pace – up to a maximum of fourteen weeks.
Working with an individual tutor means you can start the course at any time.
Basic writing skills are essential. Computer skills, e-mail and Internet access required. No previous tertiary qualification required.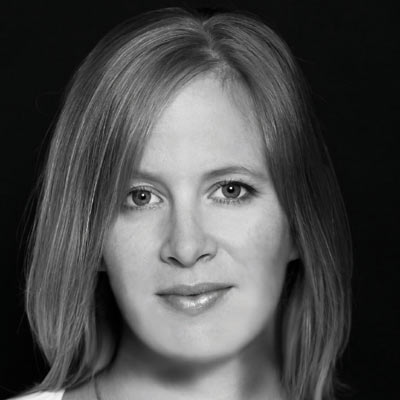 Nadine von Moltke-Todd is an award-winning writer and former editor-in-chief of Entrepreneur magazine for nine years. During her tenure at Entrepreneur Media, she interviewed over 400 business owners, professionals and investors.
Her key achievements include multiple Tabbie Awards for business writing, including the 2017 Silver Award for Best Business Profile.
As the content editor for ThinkSales Global, Entrepreneur Media's sister company, Nadine has created content for numerous corporate clients as well, including Old Mutual, Sasfin Bank, Standard Bank and Sureswipe.
Nadine is currently a senior business writer and content strategist, working with select corporate and entrepreneurial clients to build their content strategies. She is passionate about entrepreneurs and entrepreneurial growth, and has a keen understanding of the unique challenges that small and medium businesses face. She is highly experienced in the best ways and channels to communicate with business owners and corporate executives.
Nadine has managed and mentored numerous writers over her 15-year career as a journalist, business writer and editor, expertise that she puts to good use at NZ Writers College.
An Introduction to Business Writing
Putting the business back in writing 
What is business writing? 
The difference between business and fiction writing 
Understanding the good, the bad and the ugly of business writing 
Write using the active voice 
Write with brevity and clarity 
Assignments
Are you making your readers work too hard to understand you?
How to write clearly and concisely
Keep it simple, stupid
Assignments
Planning Your Writing: A Five-Step Process
Stop, think and act 
Five steps to planning your content 
Assignments
The Importance of Grammar and Punctuation – Part 1
Introduction: English – and why it's such a difficult language to speak and write well
English in the real world – and why it's so easy to make mistakes
Contronyms, malapropisms and spoonerisms
Homonyms and homophones
Typos and autocorrects
Proofreading your work
The difference between editing and proofreading
Seven steps to proofreading your own work
Assignments
The Importance of Grammar and Punctuation – Part 2
Introduction: Avoid the common grammar and punctuation pitfalls that plague writers
Using the wrong words
Using the wrong prepositions
Placing apostrophes in the incorrect place
Misusing commas and full stops
Inconsistent pronoun usage 
Omitting words that your readers need
Mixing up when to use singular versus plural subjects and verbs
Misusing capital letters
Assignments
Make your mark
Determining your objective
Choosing your tone
It's all about style
Layout tips
Assignments
Pulling it all together
Using logic to make your argument 
Introductions, conclusions and paragraphs
Assignments
Monica Hurn
Graduate student

I had a very positive experience. I think if you are really interested in improving your writing ability, then The Writers College is definitely the way to go!
Colleen Page
Graduate student

The Writers College is outstanding in its professionalism, course content and tutor quality. Every aspect of the course, from the initial registration to the end, is commendable.
Irina Novac
Graduate student

The Writers College is a hidden gem among online writing programmes. It has the high, rich quality of an Oxford Continuing Education writing course for an incredibly affordable cost. I cannot recommend it enough in all my writing circles.
Get These Additional Benefits
Risk-Free 100% Money-Back Guarantee
We are so confident that you will love your course that if you're not 100% satisfied with the quality of our training, simply ask for a refund within 30 days.
Complete the Application Form to Enrol on the Business Writing Toolkit Course
You will receive an approval email and invoice within one working day.
Questions? We've Got Answers
We would love to help you choose the best course for you. Tell us what style of writing you want to develop and we'll give you some options.