Understanding the playing field is essential in order to secure work as a freelance writer.
Researching the various routes a freelance writer can take to earn a living is like going down a rabbit hole. It starts with Google and ends with payment for a completed job – but what about the in-between? Like the journey that the storybook Alice took, there are many twists, turns, and dead ends. Considering this, here are some pointers to guide you on your way.
The Freelance Marketplace
Search engines often form the start of any job search for freelancers, but they rely on a random collection of keywords to arrive quickly at the next job. A search on Google for freelance work brings up thousands upon thousands of different pages, which would be a headache to sift through. Also, failure to enter the correct combination of keywords may lead to valuable job prospects being overlooked.
The next level in the matrix is the freelance marketplace. This consists of crowd-sourcing platforms and freelance job sites where:
businesses advertise jobs
freelancers offer services
transactions occur across domains
fees can be attached to either side of the job exchange
some offer other industry-relevant services
Upwork and Fiverr are two such examples and are probably the most well known international platforms for freelance trade. These sites encompass a range of different types of work. For writers, jobs include article writing, ghost writing, web content writing, copywriting, technical and business writing, social media marketing, copy-editing and proofreading, among other options.

In both cases, would-be freelancers are required to provide a freelancer profile which summarises their personal details, qualifications, and their areas of speciality.  
UPWORK
Described as a crowd-sourcing platform, Upwork matches freelancers with employers who have specific projects or short-term work available. The platform boasts big-name clients such as Microsoft and Airbnb.
Upwork has a large number of listed jobs, however, getting your profile approved is not a given. Writers need to showcase their work experience and publications, as well as qualifications. Commission fees (fees paid by the freelancer to Upwork) range from 5% to 20%, depending on client billing. Freelancers are also required to purchase site-specific currency units, known as 'Connects', which can be used to apply for jobs. The first ten Connects per month are free. Connects can also be earned; for example, by winning client interviews or completing skills certifications.
FIVERR
Fiverr is a gig marketplace used by freelancers to sell their services (if you don't know, a gig is a temporary freelance contract). The site proudly declares that a gig is purchased every four seconds. Some of these comprise jobs with clients such as Facebook, Google, Netflix, and PayPal. There are no joining fees or costs to list services, but the commission fee is a flat rate of 20%.
Content Writing Platforms

Rather than navigating a site catering to all forms of freelancing, writers can explore a platform dedicated solely to content writing. Contentfly and Contentwritingjobs are examples of this, with networks of freelance writers matched with content writing work.
Most of the bigger platforms can be searched by country when looking for jobs closer to home; however, the international time zone may not necessarily suit the antipodean writer.
Australia
Freelancer is an Australian marketplace website that operates internationally. Employers post jobs that site members then bid for in a competitive tender process. The freelancers bidding for work have a finite number of bids to use on the site. Ozlance is another Australian provider that connects employers with Australian freelancers.
The freelance-friendly Unicorn Factory focuses on providing local Australian talent but is also frequently used by New Zealanders. Copywriters are more likely to find success here, especially if they are paying for a premium profile package.
New Zealand
For Kiwis, the tour of the virtual globe often begins and ends at home.
Needed was created to help New Zealand businesses and entrepreneurs connect with top local freelancers and agencies. While Zealancer.nz claims it is NZ's 'most transparent market place for all contractors', the site isn't as modern-looking as some.
The Freelance Village is a not-for-profit NZ site. Born of an altruistic rather than a business-focused drive, it provides a space for Kiwi freelancers who have struggled to find a fit with bigger, international platforms.
Subject to approval based on experience, skill, and quality of work, freelancers join the site for a minimal fee. Businesses then browse freelancer profiles and contact them directly, cutting out the need for a middleman and minimising cost.
Job Boards
Finally, there are the good old-fashioned job listing sites, such as SEEK.co.nz.
Globally, we have options like:
https://www.freelancewriting.com/freelancejobs/onlinewritingjobs.php
https://www.indeed.com/q-Freelance-Writer-jobs.html
https://www.freelanceWritingGigs.com
Even LinkedIn now allows its members to post job listings.
Branding and Networking
Regardless of the route chosen, freelance writers can find  searching for paid work  somewhat circuitous. Many choose instead to focus on building their own brand.
They usually focus on developing a website where potential employers can approach them on their own turf.
Whichever path you take, a key component to establishing a career in freelance writing is networking. Seizing opportunities, intelligent marketing, and building relationships are all factors that will lead to repeat business.  
When freelancers have built up a catalogue of work, established their personal brand and grown a diverse network, it is easier to approach employers directly. All of these options work together to promote a steady stream of income.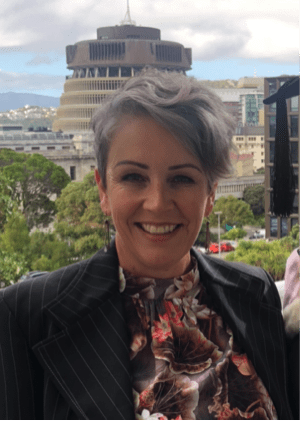 Melissa Gilbert is a part-time GP pursuing a dream to share what she has learned through writing, with the aim of connecting more women with the truth about health and wellbeing. Wellbeing for Melissa includes leading a community garden initiative where she lives in Northland, as she believes locally grown, organic food is a cornerstone to health.
Get Notified About Global Writing Contests
Sign up for our free bi-monthly newsletter with writing tips and deadline reminders for writing competitions.