Achieving some level of expertise in SEO strategies is a must for writers' success on the web. Here are eight vital strategies.
By Veselina Yaneva
Google is the most reputable search engine nowadays. For web writers, it is also a reliable mediator, a connector between authors and readers. A web article or blog post will receive more visitors if its website gets a higher place on the search engine results page (SERP). Furthermore, a Google ranking boost will increase your likelihood of reaching the right audience.
Here are eight actions to improve your articles' rankings on the web.
1. Build backlinks
In a Google Q&A via WebPromo, Andrey Lipattsev, a search quality senior strategist at Google, has confirmed that links, content and Rankbrain are the top three ranking signals in Google's search ranking algorithm. Links from one webpage to another, therefore, also known as backlinks, inbound links and incoming links, are essential for a website's placement on the SERP.
According to the respectable SEO community, Moz.com, links pointing to your site are regarded as 'votes of confidence'. Accordingly, building incoming links will improve your off-page SEO. You can encourage trustworthy websites to refer to your page by networking with other bloggers and using a wide variety of link-building strategies and tactics such as guest blogging, broken link building, and the skyscraper technique.
Backlink tools such as Moz's Link Explorer should also come in handy.
To lay a strong foundation for building backlinks, you have to create interesting content –another top three ranking factor. Informative, exciting, and persuasive writing not only improves visitors' engagement but also inspires people to share and link to it.
Good content is link-worthy content.
3. Optimize your content for Rankbrain
The third most important ranking signal, Rankbrain, is an algorithm that helps Google to understand humans' more ambiguous search queries and measure user satisfaction. Its artificial intelligence turns keywords into concepts so that Google can provide more accurate search results.
Rankbrain pays close attention to how people interact with search results. Your page's number of organic clicks, bounce rates, and dwell time, are essential for its position.
Also known as chunky keywords, medium-tail keywords can help you to 'impress' RankBrain in particular and Google in general. While these 2-3-word phrases are more specific and less competitive than the short-tail keywords, they also have higher search volume than long-tail search terms.
For example, the medium-tail keyword 'leather boots' is much more unambiguous than the broad and generic short-tail keyword 'boots'. It also has a higher search volume than its long-tailed counterpart 'on-trend high-heeled leather boots'
You can find appropriate medium-tail keywords by using free tools such as:
5. Encourage clicks to your article
To increase the number of your page's organic clicks, you should 'encourage clicks without shady tricks', as Paul Boag, leader in conversion optimization, digital leadership and UX design thinking, has stated.
Your headline (and title tag) should evoke an emotional response, pique curiosity, and make a promise. For instance, '10 weight loss tips' is a catchy headline. However, the information added in the parentheses in '10 weight loss tips (that actually work)', will make the headline more clickable, because it evokes an emotional response by promising readers that they won't be let down.
Make sure your title tags match your content. Abstain from creating 'clickbaits'.
6. Increase dwell time on your web content
Dwell time, the amount of time visitors spend on your page before returning to the search results page, is an important ranking signal. High bounce rates and pogo-sticking are a sign for Google to downrank you. In contrast, users' engagement serves as evidence that your piece is a trusted source of information.
You can increase dwell time by creating in-depth content and impeccable design, making your text scannable and skimmable, and using visualization. According to Brian Dean (founder of Backlinko) using embedding videos is an efficient technique to keep readers' attention by adding relevant information without referring them to other web pages.
7. Use bucket brigades to guide the reader
To prevent readers from getting bored, you should use bucket brigades – words and phrases that keep people on your page. Not only does this approach provide coherence, but it also opens a loop in people's minds, tantalizing them to read the next sentence and the next paragraph.
The bucket brigades below also add a conversational tone:
Here's the deal
I can't emphasize this enough
Think about it
Now:
Here's Why
But wait, let me tell you something
The best part?
8. Enhance user experience (UX)
Overall, it would not be an exaggeration to say that human web writers and Google have the same main goal: to provide users with a high-quality experience.
Is your post useful, accessible, attention-grabbing, engaging, valuable and credible?
Get to know your target audience and learn what keeps them interested and engaged.
Use a tailored approach.
In conclusion, these 8 tips can help you to keep your content high on the SERP. However, keep in mind that web-based writing always requires up-to-date knowledge of Google's ranking algorithms.
About the Author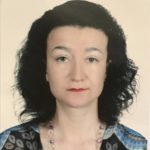 Veselina Yaneva is a freelance journalist with a Master's degree in English literature from Canterbury Christ Church University, UK. Her interest in writing inspired her to embark on the Freelance Journalism for Magazines and Webzines Course at the UK Writers College. After completing this course with distinction, she's been relishing the opportunity to immerse herself in the inspiring world of website publication as a journalism intern at the Writers College Times. Veselina's education, voracious appetite for travel and genuine love for reading, bring a range of perspectives and ideas to her work.
You can connect with Veselina via: www.linkedin.com/in/veselina-yaneva-83213b210
Image credit: https://www.freepik.com/liuzishan