The Literary Short and Flash Fiction Course
Literary Short Story and Flash Fiction Course
Learn how to write winning short stories
All the basics of short story writing in one course
The Literary Short Story and Flash Fiction Course is for you if you've always wanted to write stories, but didn't know how to get started. 
With the support and guidance of an award-winning writer, you'll learn invaluable writing skills and techniques. What's more, gain the confidence and expertise to write publishable stories – and submit them to literary publications around the world.
This course helps you ditch the doubts, overcome procrastination and finally write down the stories that have been living inside your head.
The Literary Short Fiction Course Gives You...
Unleash Your Creativity in Your Short Stories
A creative writer's how-to guide
This course provides you with all the tools you need to write short stories. You'll also get tips and support on getting your stories published in literary print and online journals. Walk away with eight short stories ready for the publisher's desk!
Our tutors have an open-door policy on questions. The more you ask, the better you are likely to do.
During this course, you'll discover:
how to create convincing characters
the structure and plot of a good short story
how to write realistic dialogue
how point of view affects your story
how to write flash fiction
how to edit your work before submitting it
where to send stories for publication, both locally and internationally
'My tutor was amazing. She was very prompt with her feedback and marking, and very clear in her feedforward. I highly recommend this course to anybody who needs the motivation to begin writing.'
Victoria Hathaway, Literary Short and Flash Fiction Course
Start your course at any time – applications open all year round.
The assignments vary in length.
These modules cover around 200 pages of course notes.
Work at your own pace – up to a maximum of 12 months.
Working with an individual tutor means you can start the course at any time.
Basic writing skills are essential. Computer skills, e-mail and Internet access required. No previous tertiary qualification required.
Our Graduate Students'
Successes
We are proud of our graduates who have achieved success. Here are a few among dozens of our creative writing success stories.
Martin Steyn
Martin Steyn completed the Write a Novel Course. He had his first novel, 'Donkerspoor' ('Dark Traces'), published by Lapa in 2014. The book was an instant success and bestseller, and had to be re-printed. His second book, 'Skuldig' ('Guilty'), received even greater acclaim. Since then, he has written two more novels.
Gareth Ward
Gareth Ward's novel that he worked on during the course went on to win multiple awards. 'The Traitor and the Thief', a rip-roaring young adult steampunk adventure, won the 2016 Storylines Tessa Duder Award, the 2018 Sir Julius Vogel Award for Best Youth Novel, a 2018 Storylines Notable Book Award, and was a finalist in two categories at The New Zealand Book Awards for Children and Young Adults. Gareth has this to say about studying with The Writers College: 'Hand on heart, there is no way I would have been published without Alex's guidance.'
Trish Nicholson
Trish Nicholson, a former Short Story Course graduate, keeps notching up successes on the writing front. Trish won first prize in the Flash500 competition, with four stories shortlisted during that year. She won first prize in the 'shorter story' at the Winchester Writers' Conference in the UK, as well as runner-up in the 'short story' category. Two of her stories were commended in the South Island Writers' Association competition. A finalist in both the H.E. Bates Short Story Competition and the Neil Gunn Writing Competition, Trish is one of our most successful creative writing graduates yet.
Suzanne Maine
Suzanne Main completed the Basics of Creative Writing Course. Her children's novel, 'How I Alienated my Grandma', won the 2014 Storylines Tom Fitzgibbon Award.
Andy Evans
Andy Evans completed the Basics of Creative Writing Course and the Literary Short and Flash Fiction Course. He had his first short story, 'The Wooden Hills', published in 'Takahē' magazine. He placed third in the NZ Writers College Short Story Competition with his story 'Gravity'.
Taemumu Richardson
Taemumu Richardson was shortlisted in the Writers' Forum Short Story Competition. This is a big achievement as this competition draws a huge number of entries globally. She was also shortlisted for the Flash500 flash fiction competition, longlisted in the NZ Writers College Short Story Competition and received an honourable mention in the L. Ron Hubbard Writers of the Future contest. Tae had a story published in the literary magazine 'Takahē'.
Megan Frith
Megan Frith completed our Short Story Course and our Novel Writing Course. Her short story 'Scars' came first in the 2014 Page & Blackmore Short Story Competition. She went on to place third in the 2015 Page & Blackmore Short Story Competition for her short story titled 'Till Death'. Recently, two of her stories were published in 'Horizons 2', an anthology compiled by the Top of the South branch of the NZ Society of Authors.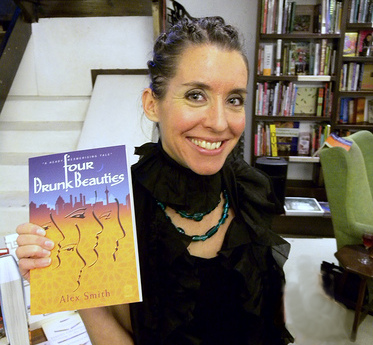 You can either select a tutor when you apply, or we will assign a tutor based on your area of interest.
Alex Smith is the award-winning author of five novels: Algeria's Way, Drinking from the Dragon's Well, Four Drunk Beauties, Devilskein & Dearlove (published by Random House/Umuzi) and Agency Blue (published by Tafelberg). 
Her work has received widespread acclaim. Drinking from the Dragon's Well was longlisted for the Sunday Times Alan Paton Award and Devilskein & Dearlove was nominated for the 2015 CILIP Carnegie Medal in the UK. Agency Blue won a Sanlam Youth Literature Award, while Four Drunk Beauties won the Nielsen Booksellers' Choice Award. 
Alex tutors the Novel Writing Course, the Advanced Novel Writing Course, the Advanced Short Story Writing Course and the Grammar Skills Course, sharing her knowledge and expertise with students of all skill levels.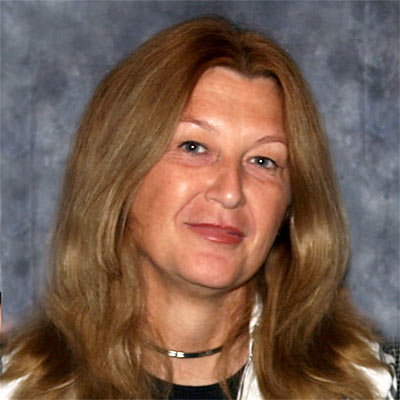 Sonny Whitelaw has enjoyed a successful career as a writer for over 30 years. Her work as a photojournalist has appeared in dozens of international magazines,  including National Geographic.
She won a Draco Award for her first novel, The Rhesus Factor, and all eight of her novels, including five based on the television series Stargate, have been international bestsellers.
A qualified adult educator with an MA in Creative Writing, Sonny taught writing courses to adults and teenagers in Sydney, Brisbane and Melbourne. In 2008, she moved with her teenage son to a small lifestyle property in Oxford, Canterbury.
When she's not having an enormous amount of fun exploring the South Island, Sonny splits her time between researching and writing scientific reports, editing fiction and non-fiction manuscripts, and working on her own exciting young adult science fantasy series called The Runes of Creation. Find out more about this series on her website.
Sonny tutors the Write a Novel Course, the Literary Short and Flash Fiction Course and the Advanced Novel Writing Course.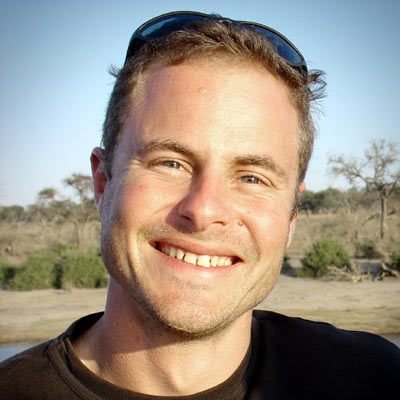 Andrew Salomon's young adult novel The Chrysalis was published by Oxford University Press. His latest novel, the fantasy thriller Tokoloshe Song, was published by Random House/Umuzi.
Andrew was shortlisted for the Terry Pratchett First Novel Award, twice shortlisted for the Science Fiction and Fantasy SA Short Story Competition, and was one of the winners of the PEN/Studzinski Literary Award for African Fiction.
He has had short stories published in numerous magazines, journals and collections, including A Thousand Faces: The Quarterly Journal of Superhero Fiction, Something Wicked, New Writing From Africa 2009, African Pens 2011 and the crime collection Bloody Satisfied. More of his short fiction will appear in the collections Dream World and Other Stories and The Journey and Other Stories.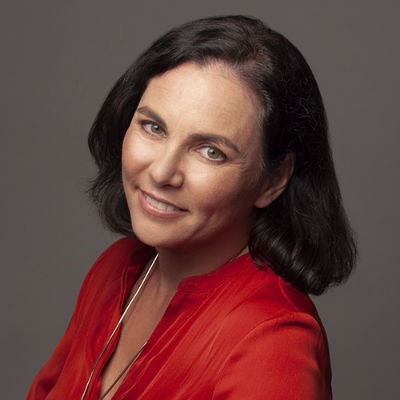 For many years, Tania Hutley worked as a Technical Writer in the software industry, but she always dreamed of writing creatively. She began by writing literary short stories and has been a runner up in New Zealand's two most prestigious short story competitions, the Katherine Mansfield Awards and the Sunday Star Times Short Story Competition. In 2010 she won the Page and Blackmore National Short Story Award.
After branching out into novel writing, she published two middle-grade chapter books for children. Then she wrote the Skin Hunter science fiction trilogy, and co-wrote The Trouble With Witches urban fantasy series. Under the pen name Talia Hunter, she has also published eleven contemporary romance and romantic comedy novels and even made the USA Today Bestsellers List.  
Though Tania started off with traditional publishers, she's now enthusiastic about self-publishing and the control it gives to authors.
She was born in New Zealand, but has recently moved to Australia where she's constantly amazed and not at all freaked out by the weird and wonderful critters. When she's not writing, you can usually find her with a glass of wine, a good book, and a jumbo-sized can of bug spray.
An Introduction to the Short Story
What is a short story?
Getting started
Getting into a routine
Battling writer's block
Some writing tips
Ten Basic Tools for Creative Writers
Use Anglo-Saxon not Latinate words
Show don't tell
Use the active voice
Cut adverbs and replace them with stronger verbs
Point of view
The three components of creative writing
Writing action – reduce stage directions
Writing descriptions – be specific
Writing dialogue
Character-driven writing
Types of characters
Knowing your characters
Presenting characters
The importance of the 'back story'
The importance of the right name
The function of dialogue
Writing believable dialogue
Starting your story with dialogue
Writing authentic dialogue
The use of 'said'
Using slang and dialect effectively
Using silence as part of the dialogue
How to convey thoughts
Choosing Your Point of View
Writing from the first-person point of view
Writing from a second-person point of view
Writing from a third-person point of view
What is plot?
Key elements of plot
Various plot patterns
The twist in the tale
Sourcing ideas for plots
Structure, Setting and Style
The definition of structure in a story
Structural devices to add interest
Writing style: Using metaphors for maximum impact
How settings can define your story – or not
Why edit?
The importance of word count
Lean and mean is good
Tying up the loose ends
What is flash fiction?
Key elements of flash fiction writing
Where to submit flash fiction
Breaking the rules
Outlets for literary work
Literary competitions
Self-publishing
This course offers an advanced course option
Irina Novac
Literary Short and Flash Fiction Course

The Literary Short and Flash Fiction Course pushed my writing to its limits and me beyond my comfort zone - I feel I've grown so much as a writer as well as a person because of it. I cannot say enough positive things about Alex. Her insight was deep; I felt all my attempts at motifs, themes and symbolism were fully understood by her. There was an elegant, delicate honesty about Alex's feedback – it was very genuine and constructive as well as very encouraging. She held me to higher standards and also fostered my every attempt to meet the mark. The Writers College is a hidden gem among online writing programs. It has the high, rich quality of an Oxford Continuing Education writing course for an incredibly affordable cost. I cannot recommend it enough in all my writing circles.
Megan Frith
Literary Short and Flash Fiction Course

I liked the fact there were many opportunities to write stories. Having completed the course, I'm glad I picked this one from the many on offer. My tutor was very clear in her explanations, which I appreciated. Her comments were not restricted to course content either. If she spotted something in a story that didn't ring true, she'd raise it. It was great to get that sort of feedback. She was also super-quick with returning module assessments and sent through an extremely comprehensive report at the end of the course. I loved it. I would not hesitate to enrol in another course!
Emma Shaw
Literary Short and Flash Fiction Course

I thoroughly enjoyed each course module and looked forward to the next! I am sorry it has now finished. It's been challenging, and I have learnt a lot. The collection of notes will make very good reference material for my future work. My tutor Alex was very warm, positive and encouraging. I never doubted for a moment that she knew what she was talking about when it came to writing; her feedback made sense, particularly in the context of the module. I was very happy with her. This course opened up and clarified a lot of areas in writing I had been struggling with. It gave me a great opportunity to write and just keep writing. The ten modules in twelve months allowed plenty of time to work at my own pace. The tougher the module, the more satisfying it was to complete it! It was a challenging and instructive course, full of useful examples from great authors.
Eleanor Talbot
Literary Short and Flash Fiction Course

It was a concise and thorough course; I learnt a huge amount. I have done three courses with the Writers' College now and realise I have barely scraped the surface of what I need to do and the journeys I have to go on to become a vaguely useful writer. I never anticipated how challenging flash fiction would be so I would like to do more. Alex rocks; she is calm and collected, which is necessary because I reckon new writers are terribly nervous and emotionally immature about their work. We are like toddlers: we need to be guided into maturity with patience and encouragement. She has a very classical eye which balanced out my tendency to want to break the bank, and in the end, I think that yin-yang was good for my writing. She was professional and a pleasant lady too. I'll be back to sign up for another course.
Faeeza Ballim
Literary Short and Flash Fiction Course

The course was demanding enough for my writing to rapidly improve, which I am grateful for. The tutor provided a supportive role, which was important. She was very knowledgeable and definitely not a walk-over. She also introduced me to a wide range of new authors and ways of writing. The Writers' College offers a great way to learn in a time and cost-efficient way.
Marie Champion
Literary Short and Flash Fiction Course

This course has given me much confidence and a good understanding of what I still need to work on, especially the editing and keeping to a routine. While completing the modules and assignments I still had time to get on with writing my own short stories. I received valuable feedback and comments from my tutor; she was a dedicated reader that steered me in the right direction. So, although the real work starts now, I feel much more positive that I am progressing in the right direction even more so as English is not my first language. It was an invaluable experience.
Get These Additional Benefits
Risk-Free 100% Money-Back Guarantee
We are so confident that you will love your course that if you're not 100% satisfied with the quality of our training, simply ask for a refund within 30 days.
Complete the Application Form to Enrol on the Literary Short Story and Flash Fiction Course
You will receive an approval email and invoice within one working day.
Questions? We've Got Answers
'Alex was amazing and helped me no matter how many times I asked about the same module.'
Nastasha De Freitas, Literary Short Story & Flash Fiction Course
We would love to help you choose the best course for you. Tell us what style of writing you want to develop and we'll give you some options.