The average worker receives over 100 work emails per day and spends multiple hours reading and responding. Finding ways to communicate effectively through business email is key to time efficiency and productivity in the workplace.
BY ANDREW BAIRD
It's no secret that business emails take up a large portion of every working day. With so many hours invested, it's essential to be purposeful when using this tool. Let's explore some key aspects of an effective business email.
Be specific with the email subject
The subject line is essential to enticing readers into opening an important email. There are two key strategies that achieve this. The first, and perhaps the most important, is to keep it short and to the point. The subject line must give a high-level overview of the email's content and purpose without being too wordy. The second is to make it engaging. A dull subject line is unlikely to motivate the desired response.
Let's look at a couple of examples:
Report for review is vague and disengaging, whereas Aotea Bridge – Draft Design Report – For Review/Comment is descriptive and concise. The latter gives the reader a clear indication of the topic, purpose and required action.
Read more:
20 Email Subject Lines That Will Get Opened Every Time
Best Practices for Email Subject Lines
Structure the business email effectively
A well-thought-out email structure aids the reader's understanding and reduces reading time. The first sentence has the critical role of setting the scene for the email and can be an expanded version of the subject line, covering the topic, email purpose and action required.
Summarise the key message first to allow those with limited time to absorb it efficiently. If the reader needs more detail, they can keep reading for the complete picture.
One more tip – using topic statement subheadings is an effective way to divide content into more easily digestible portions. An unstructured email is like a game of hide-and-seek, making it difficult to find the key message and unlikely to elicit the desired response.
A quick recap – a powerful email structure includes a solid intro sentence, the key message upfront and details divided into punchy, bite-sized portions.
Read more:
Use concise and clear language in business emails
Baltasar Gracián made an excellent case for brevity when he said, 'Good things, when short, are twice as good.'
A complex, word-heavy email could leave the reader scratching their head – while their workday clock keeps ticking. By comparison, an effective email uses simple, concise and punchy wording to deliver the key message. Time is precious, so gaining and giving pockets of time must be the focus when writing emails.
Let's take a look at two examples:
'With reference to our recent discussion, I would like to provide the below update on the topics we have been considering and progressing since our meeting:'
'Following our discussion, please see below for a progress update:'
The first sentence is long and repetitive, whereas the second is brief, direct and covers the necessary message. An easy switch, right?
Read more:
The ABCs of Clear Communication
Concise Writing: What Is It, and Why Does It Matter?
Happy and effective email sculpting ahead!

About the Author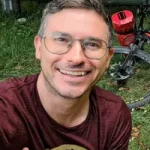 Andrew Baird is a freelance writer living in Wellington and is also a team leader at an engineering consultancy working on projects in the electricity sector. When Andrew isn't writing or engineering, you'll most likely find him exploring the outdoors, a new place, or connecting with his friends and family. Andrew is also an advocate for enjoying a balanced life that is kind to others and our one planet.
---
Want to learn how to craft professional business emails that are concise, effective and a pleasure to read? Sign up for the Business Writing Toolkit, and be mentored one-to-one by an award-winning business writer.
---