Written by former AUT journalism student TOM TAYLOR
Award-winning journalist Sarah Lang has built a highly successful career on her ability to juggle multiple responsibilities and quickly adapt herself to different circumstances and publications. She shares some of her most stressful stories and her thoughts about the future of journalism in New Zealand.
Sarah Lang had two stories ready to be published in North & South magazine. But before the April 2020 issue could be released, COVID-19 forced New Zealand into lockdown, and Bauer Media closed its New Zealand operations. Following the announcement that magazines, unlike newspapers, were not considered essential services, the Germany-based multimedia conglomerate refused the New Zealand government's wage subsidy – to Prime Minister Jacinda Ardern's consternation. 'Bauer just wanted out of New Zealand,' Lang says.
Like dozens if not hundreds of Bauer's New Zealand-based staff and contributors, Lang was caught off-guard by the closure. She had been writing regularly as a freelancer for Bauer magazines North & South and Next. 'You knew the train was going to stop, but hoped they [Bauer] were going to ride the train until it did stop.'
Lang used the 2020 lockdown to look into potential new career options, while also looking after her son Theo (7), as her husband worked from home.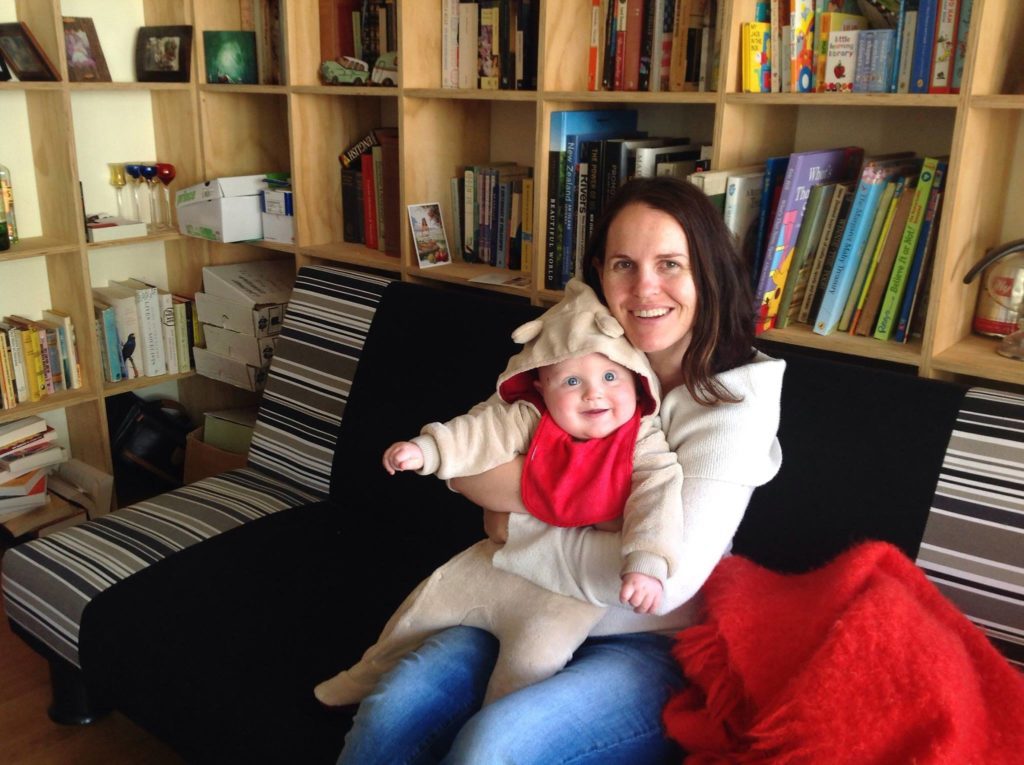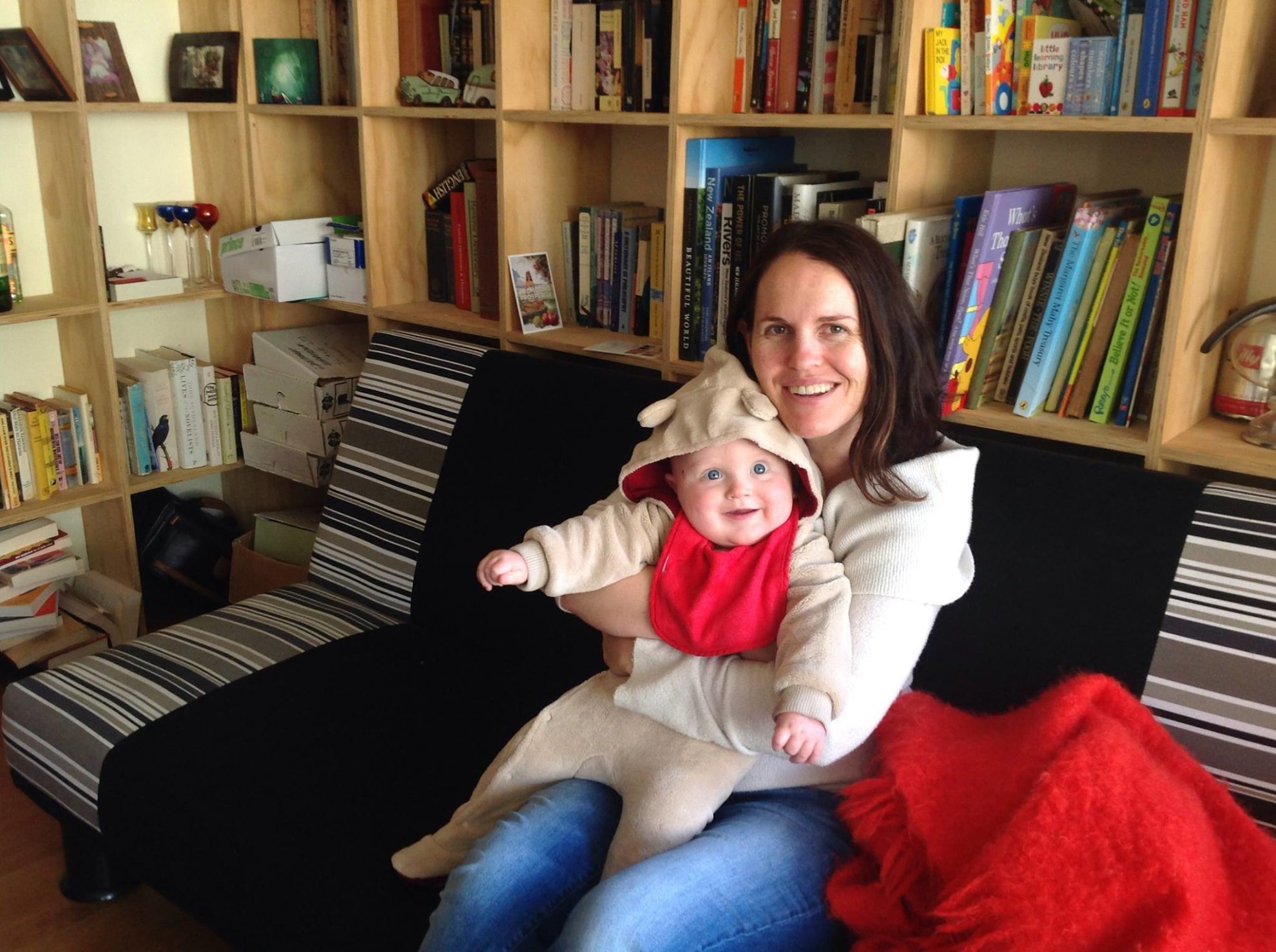 'It was quite nice to have some time to step back and consider my career.'
This led to her doing a Master's level Public Policy paper at Victoria University of Wellington – challenging when it came to all things numerical, but she got an A-plus.
'Only because I put much more time into it than other students did! I just really wanted to get a feel for the field. But I'm not pursuing that, for now at least.'
That's largely because some magazines have resurfaced – mostly under the umbrella of the newly-formed company Are Media. Lang is currently writing for the NZ Listener (a life-long goal) and Air NZ magazine Kia Ora (meaning she gets to travel, Covid allowing). She is also doing bits and pieces for the international magazine Monocle, including a piece on the New Zealand organisation Sustainable Coastlines.
Lang lived in Auckland for 10 years (2001 to 2011). After she became a freelancer in 2008, among many other commissions, she wrote dozens of profiles for the Herald on Sunday's former entertainment and arts magazine View, including on Helen Mirren, Diane Kruger, and many New Zealand figures like Jeremy Wells and Antony Starr.
Lang moved to Wellington – always her favourite city – in 2011, knowing she was now established enough to have a successful freelance career from there, although nearly all magazines are based in Auckland. Since 2013, Lang has been Capital magazine's books writer, and later also became its culture writer. This sees her scout for and write briefs about interesting cultural tidbits, news, events and other happenings, and write a profile for each issue.
Lang has navigated her career pragmatically. Her first work experience, at 16 years old, was at a community paper in her hometown of Whanganui.
'It was a paper that only ran 'good news'. My first story was about the pound pooch who needed a home. I wish I still had that clipping! Also, I'll never forget stirring salt instead of sugar into everyone's coffees.'
After leaving Wanganui High School as Joint Dux, Lang did a B.A. at Victoria University of Wellington, majoring in English literature with a minor in Classical Studies, then moved to Auckland to do a Bachelor of Communication Studies (B.C.S.) majoring in Journalism.
'I should have just done the BA, then a year-long journalism diploma, but I was seduced by the brochure about the B.C.S and wanted to build my confidence in becoming part of the media arena.'
From there she got a job at the community paper the Taupō Weekender, also writing for its sister publications the Tūrangi Chronicle and Rotorua Daily Post. It was a job she wishes she'd stayed in longer, as she got to meet everyday people and write about things that wouldn't get coverage in metropolitan newspapers and magazines. But after three months there, when she was offered a position at North & South, she couldn't refuse.
'These opportunities only come around once in a lifetime. I had read copies of North & South at the dentist, doctor, cafes, etc, and I just knew that's what I wanted to do – long-form features. But I never ever expected I could work at the magazine.'
"These opportunities only come around once in a lifetime.
I had read copies of North & South at the dentist, doctor, cafes,
and I just knew that's what I wanted to do…"
Her new job wasn't exactly rewarding at first. Lang's role as editorial assistant consisted of tasks like sorting the mail, putting the accounts through, and writing up the contents of every issue into a document repository called Findex. She also had to man the North & South phone and inbox.
'People would be like, 'Oh there's a story from six years ago but I don't know which issue – could you find it and fax it to me?'. Or 'Oh can you please write a story about my bathroom-plumbing business?'' she jokes. Part of her job was helping the editor with anything she needed, from making coffee to doing research.
Testing as it was, this job gave Lang the chance to hone her craft. Whenever she was on top of ('or neglecting') her administrative duties, she would seize the opportunity to write anything needed for the magazine.
'Initially, I was so green at writing.' She displays the same modesty when talking about her Qantas Media Award-winning feature on crime-scene investigator Dr John Buckleton: 'I'm one of the least scientific people I know.'
She also won a Qantas Media Award for a story on 'orgasm academic' Annamarie Jagose. In 2008 she left North & South to freelance – continuing to contribute regularly to the magazine – and has since written for around 20 publications, always with some regular gigs as well as making occasional contributions.
'Forging and maintaining strong relationships with a few editors is key.'
Lang has been writing since she was five, winning a creative-writing prize competition in the local paper with a story about a floppy disk. Her urge to write was encouraged by her parents and teachers, one of whom would give young Sarah all of her old magazines rather than throwing them away. She read the lot of them: stacks of Woman's Day and Woman's Weekly, from cover to cover.
Maybe she didn't know it back then, but the celebration of women would become a major theme in her work. As a freelancer, one of her annual gigs was working on Next magazine's Woman of the Year Awards. Lang would search for around 50 impressive women across six categories (judges would pick 30 finalists), convince them to enter, help write their nominations, then write about the category winners for the magazine. In the midst of this undertaking, Lang came across Zhiyan Basharati, a community worker and advocate for the victims of the Christchurch mosque attacks of March 2019. She successfully pitched a story on Basharati to North & South.
'It was meant to just be a profile, but when I got there, it felt like so much more. I had to go with my instinct and my editor, the inimitable Virginia Larson, supported that.'
Published to mark a year since the tragedy, the story was about how Basharati has supported victims and their families working for free, and more than full-time, in numerous ways – including running a welfare centre, helping with visa issues, and pushing to introduce Ministry of Social Development case managers. In Part Two of the story, Lang also wrote about Basharati's effort to help make sure donations to various organisations were distributed fairly to the victims and the survivors' families. Lang was the first journalist to do a deep dive into exactly how this money was allocated and why. Her story pointed to an awkward truth: that even with the best of intentions, organisations and government departments can fail to recognise their shortcomings and even become antagonistic when these shortcomings are pointed out.
Lang spent a day shadowing Basharati, including on visits to survivors and their families, followed by weeks of emailing back and forth.
'I think she got really sick of me,' Lang says, 'but with something this sensitive, it's really difficult because you don't want to get anything at all wrong'.
However, the care necessary for such a story takes its toll on a writer. 'That story took me so long, and freelancing doesn't pay well, so you can only do these kinds of stories occasionally.' You can read 'Aftermath' at slangltd.com/portfolio/investigative, along with a story called 'Breastfeeding: The Battle Ground'.
That was another time she had to be careful with her interviewees. The story exposed the immense pressure that new mothers face if they have issues breastfeeding their babies – and how the ways in which they are treated affected them – while looking at the powerful role of the NZ Breastfeeding Alliance. Some sources wanted to be anonymous and others wanted only some things mentioned.
'It's a very sensitive issue…I had to spend a week defending myself from a Press Council complaint. Successfully, thankfully.' Lang reveals events like these in such an even tone that she seems almost unaffected by them.
But the pressures of her job reveal themselves. When asked if she would ever write a book, she answers quickly: 'No way. I find long articles stressful enough.
Raised on a small farm with three siblings, Lang grew up with a really strong work ethic. Sarah Laing, the author, comic artist and graphic designer with whom Sarah Lang, improbably, once shared a workspace in Wellington, talks of her 'envy of Sarah's incredible focus and stamina when it comes to her work.' She works hard and efficiently – part-time, as she finishes at 2.30 pm to pick up her son from school.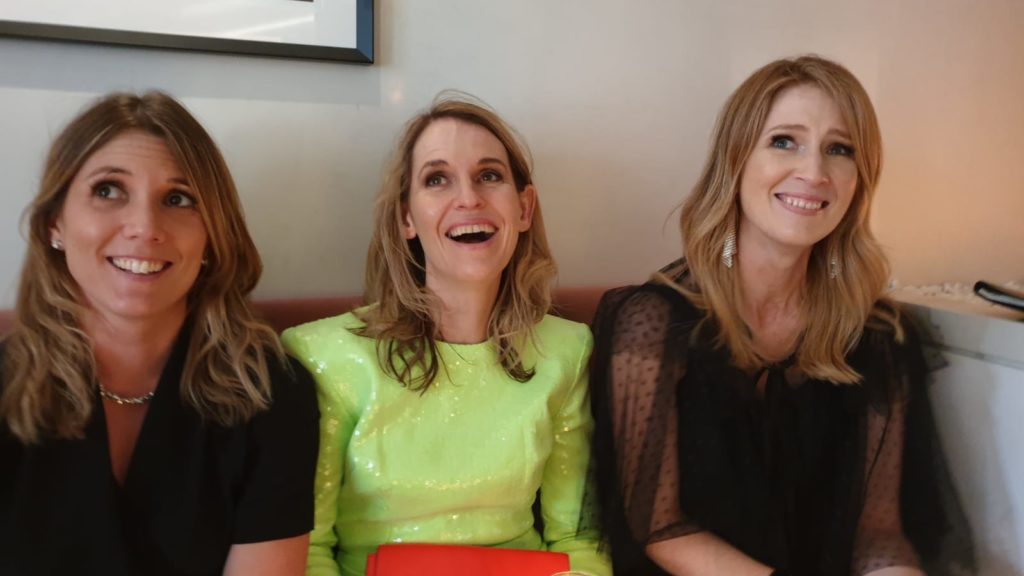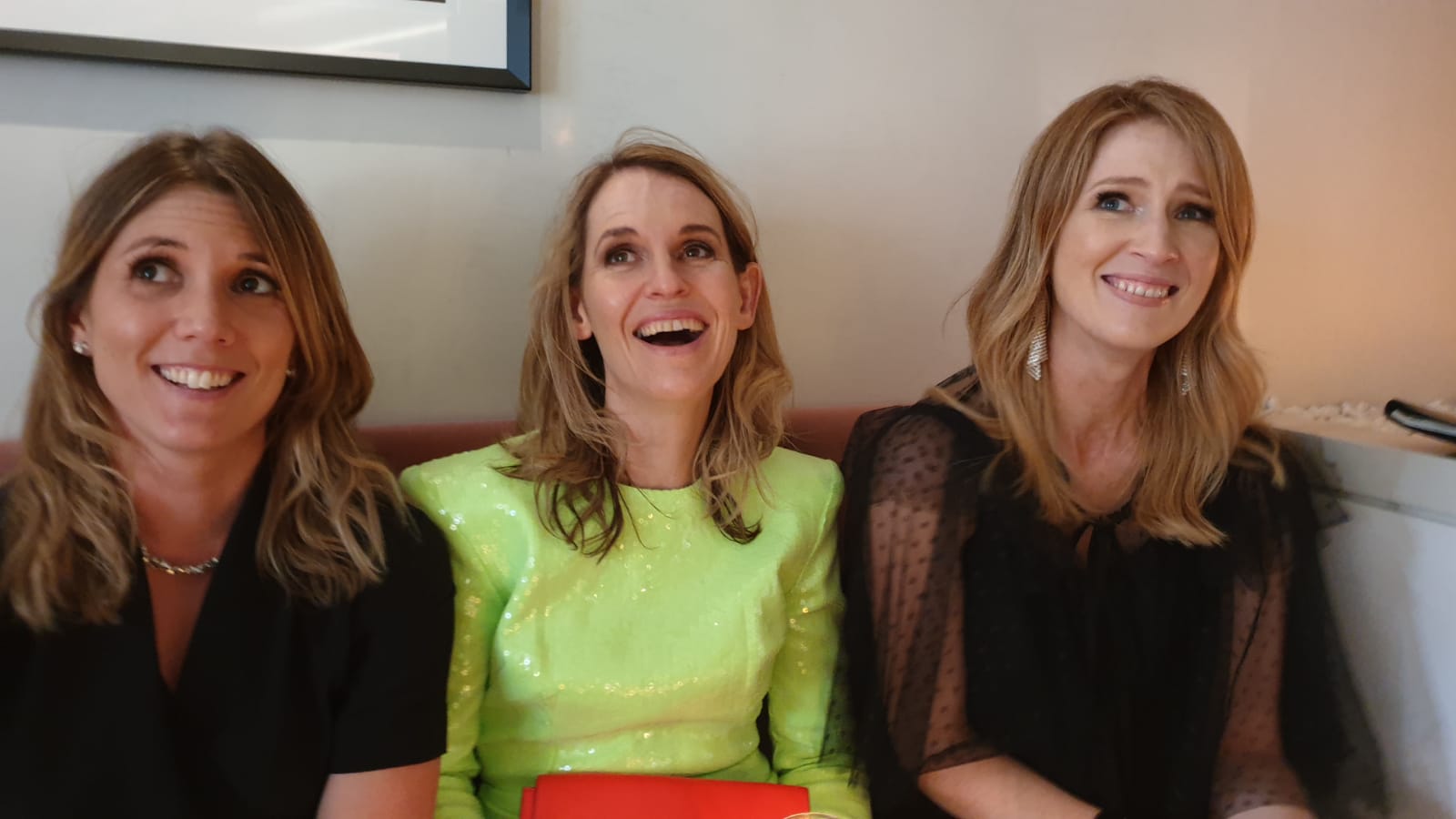 As well as journalism, Lang does some copywriting projects for the likes of NZ Post's in-house publications and commemorative stamp issues. She also tutors the Freelance Journalism Course at the NZ Writers College, chairs sessions at literary festivals, and runs the Wellington Classic Literature Meetup Group.
Surprisingly, she claims she's not really a 'proper' journalist anyway. 'I call myself a feature writer. Journalists to me are people who are thumping things out every day on tight deadlines, whereas I like to sink into a story without too much time pressure, though that's not always possible. And my stories are mainly arts, books, health, travel and lifestyle stuff and lots of profiles, not coal-face journalism – and investigative journalism doesn't agree with me.'
She's not sure what the future holds for long-form journalism.
"From here on, no one knows
exactly the right business model for journalism…"
'I think it's important as part of a national conversation regarding important issues. Certainly, the physical magazine is in decline, which is a shame. I like the look, feel and smell of magazines as physical objects. From here on, no one knows exactly the right business model for journalism – a paywall like the NZ Herald and the New York Times have? A site asking for donations like stuff.co.nz and The Guardian have? A site asking for memberships or donations, and also having corporate sponsors for sections, as The Spinoff has? Another model entirely? I've been banging on for years about the need for some public funding for gritty journalism, given Radio NZ gets government funding, and there has long been some funding for New Zealand TV shows and films.'
In February 2021, the government announced a $55 million Public Interest Journalism Fund, administered by NZ On Air, meaning some new journalism positions have been created.
'That's encouraging. I reckon we've just got to see what happens and hope for the best. For now, though, I'm riding the train until it stops, and I'm enjoying the ride.'

IMAGE: Nicola Edmonds